Private RUN Cargo Flight Initiative on 29/04/2020
On the initiative of PHARMAR, part of the CERP Bretagne Atlantique Group, the HESNAULT Group answered the call and chartered an emergency flight to Reunion Island to transport more than 35 tonnes of basic necessities.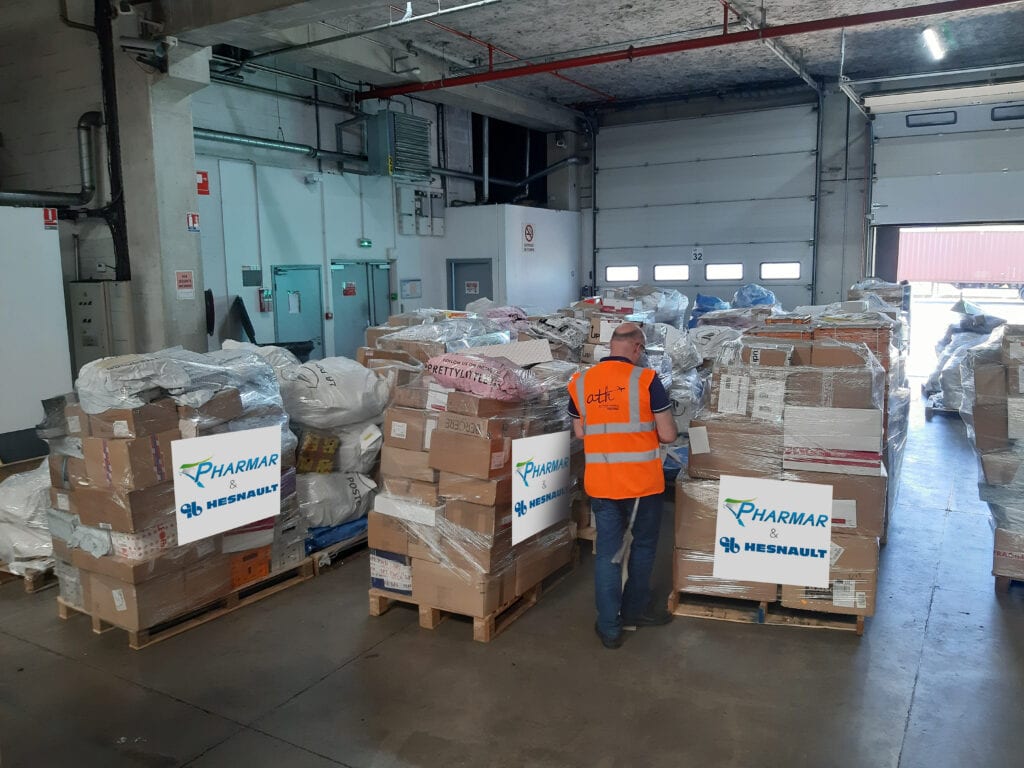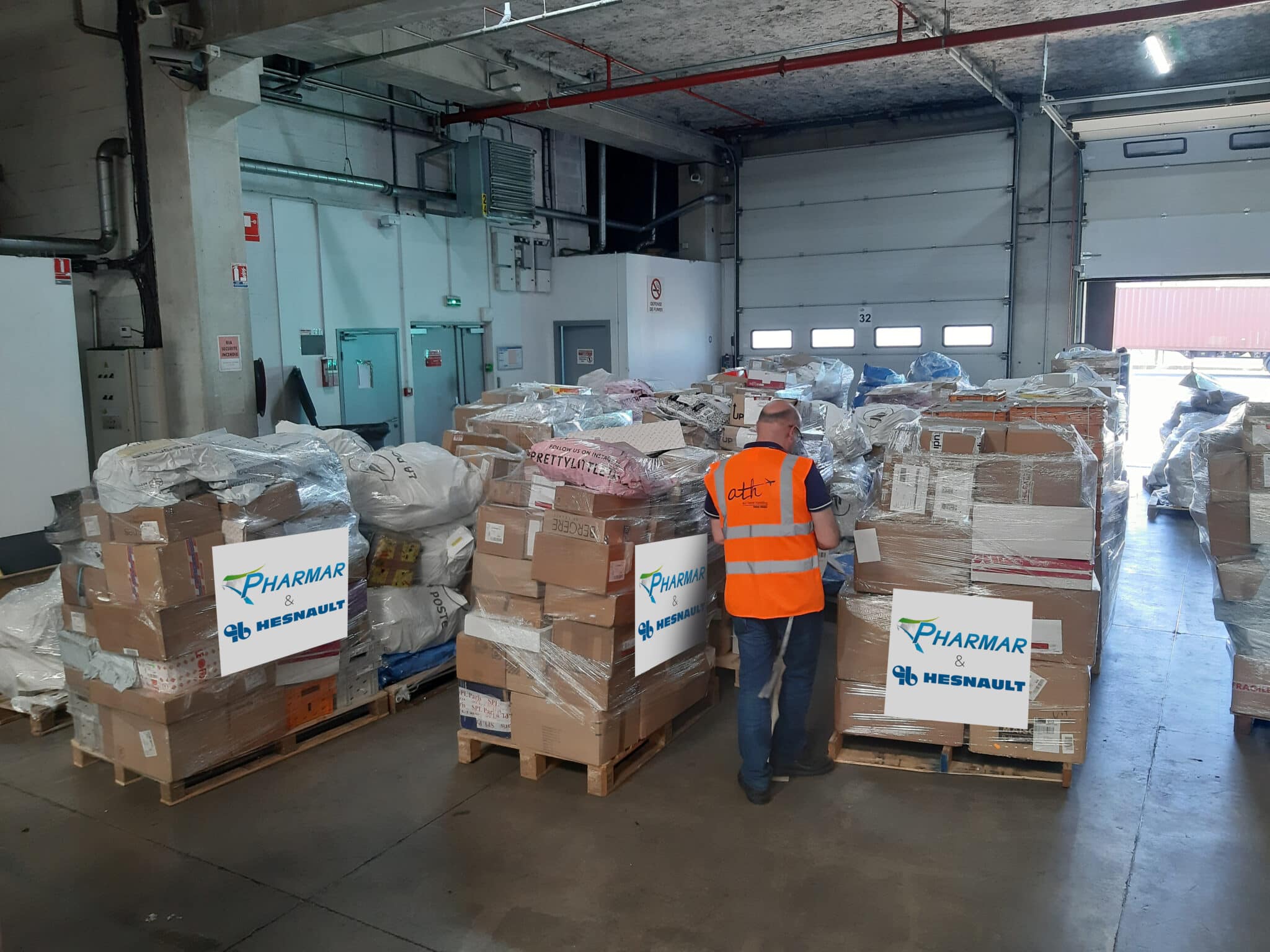 The Air Europa Boeing 787-900 departing from Paris Charles de Gaulle (CDG) landed the morning of Wednesday 29 April 2020 at Roland Garros airport on Reunion Island (RUN).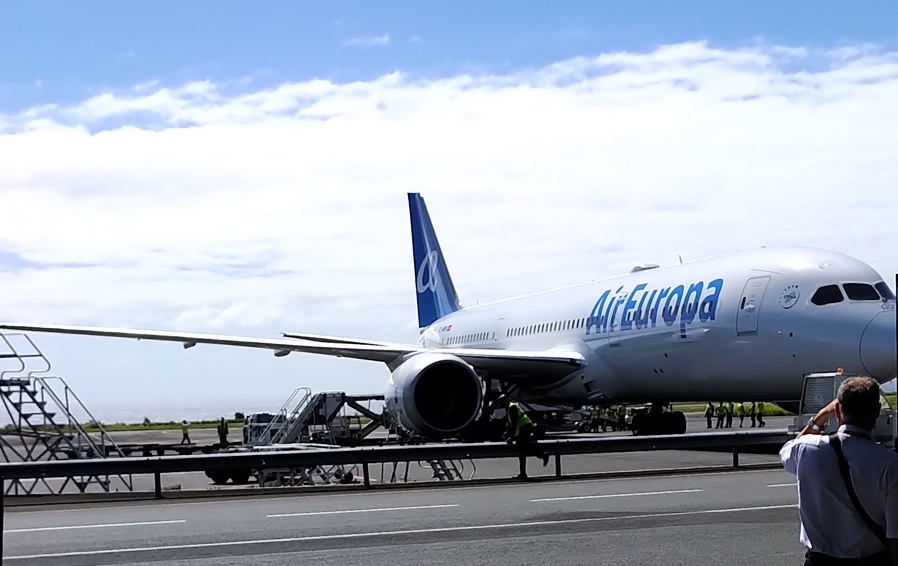 During this global COVID-19 health crisis, supplying our overseas territories has been particularly challenging. This freight was long awaited as it included supplies for restocking the island with basic necessities that were beginning to run out, and we were thus able to meet the needs of the people of Reunion.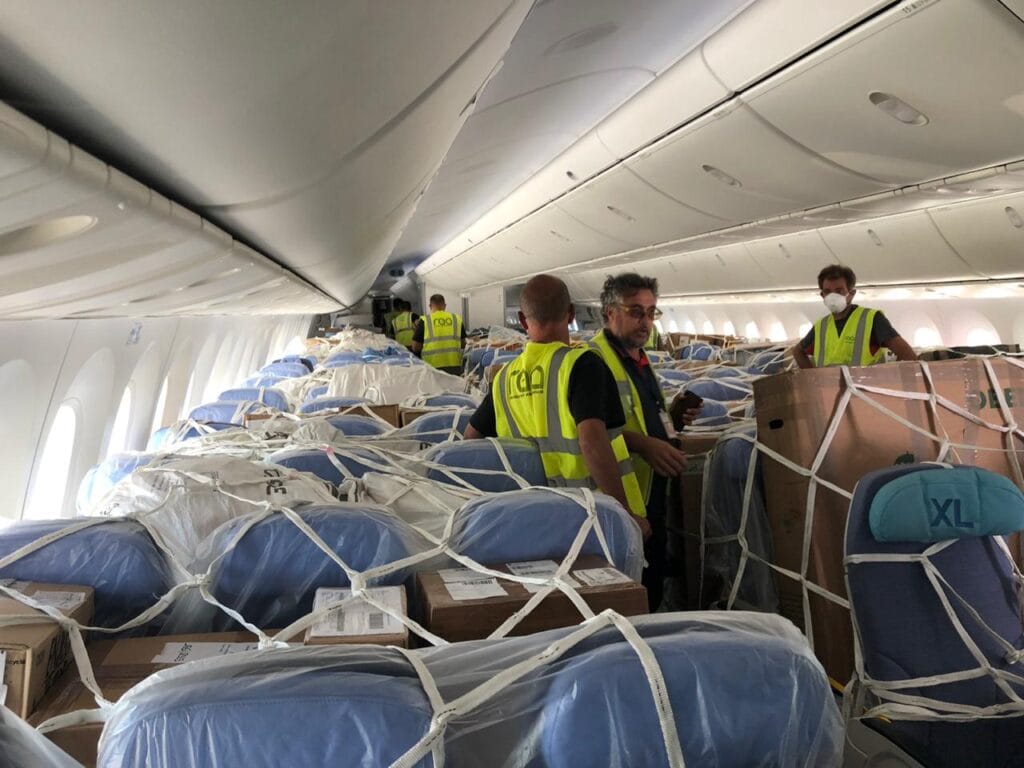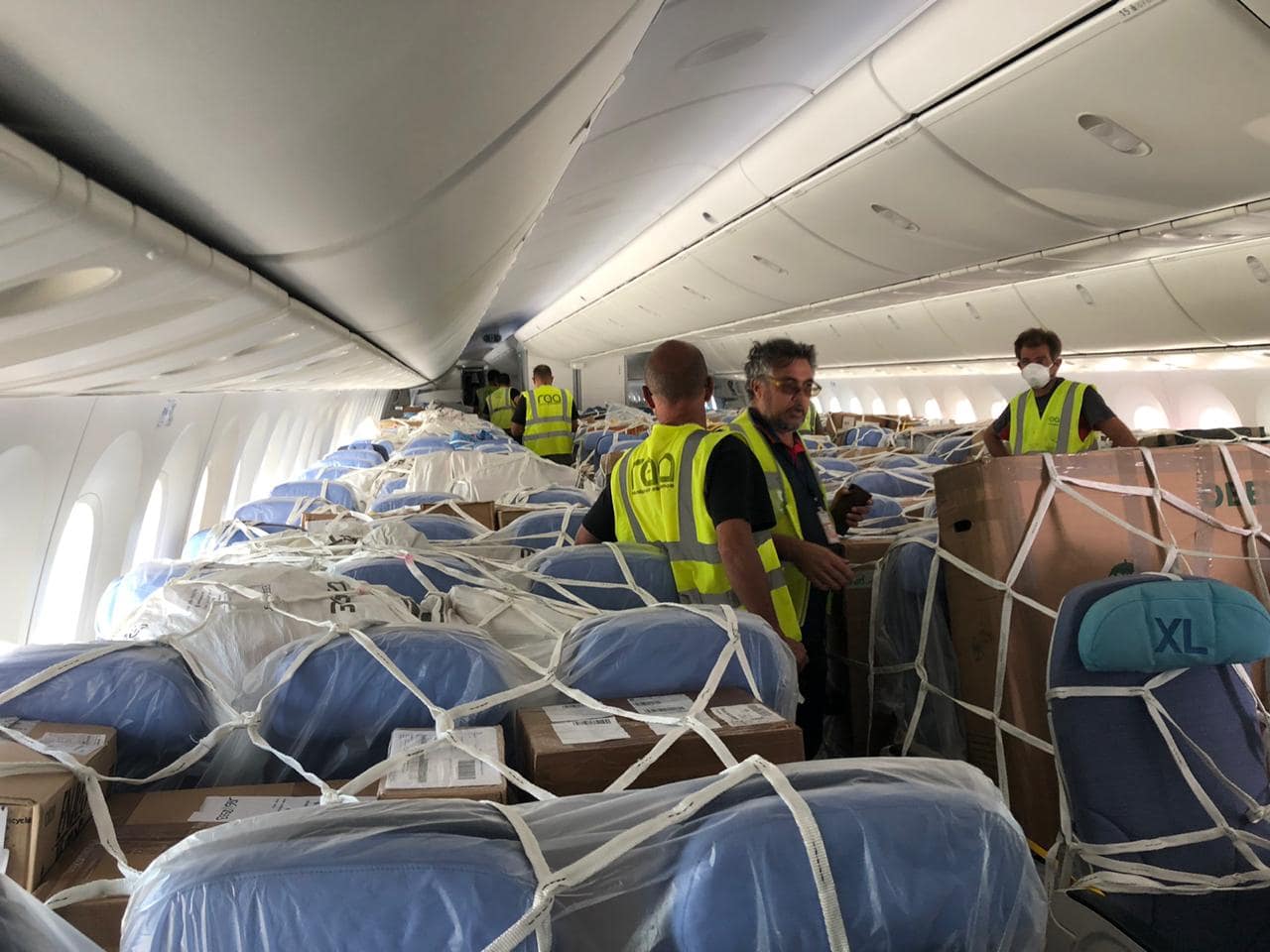 Medicines, pharmaceutical products, various protective equipment, products essential to resuming industries and activities, as well as letters and parcels destined for the people of Reunion Island were thus transported this Wednesday.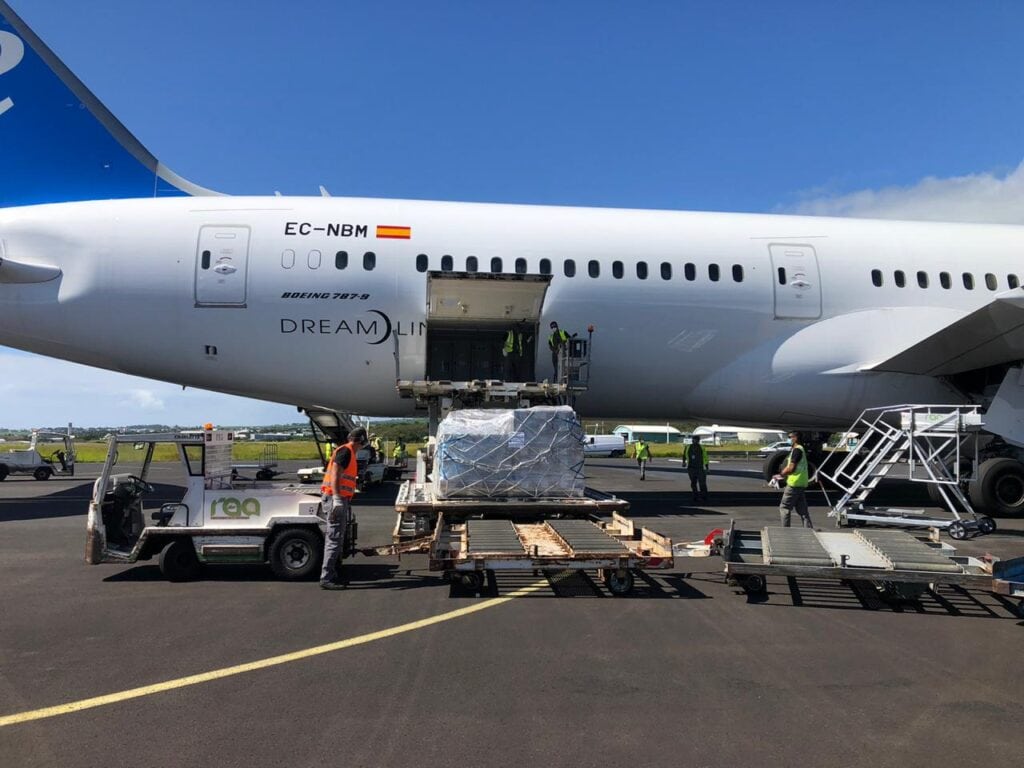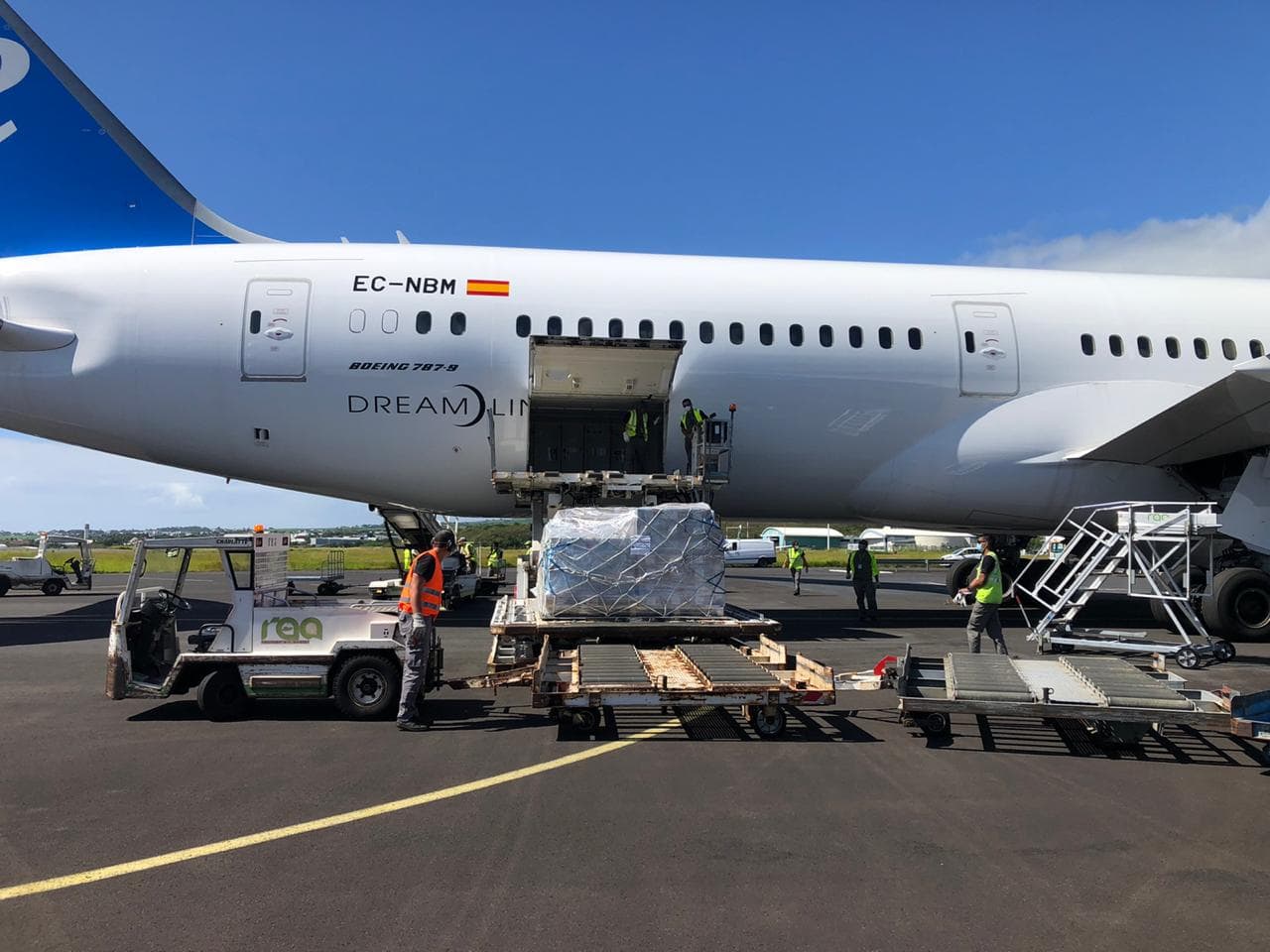 This 100% private and independent initiative was made possible through the mobilisation and dedication of teams from PHARMAR on Reunion Island, the CERP BRETAGNE ATLANTIQUE Group in St Brieuc, the HESNAULT Group in mainland France and REUNION TRANSIT on Reunion Island.