International Freight Forwarding
and Transport Management Expert
Our turnkey solutions as an international freight forwarder and transport manager enable HESNAULT experts to combine several services to move your goods to their destination.
We offer a wide range of services: from logistics to storage to sea, air and multimodal freight, as well as document management, customs declarations and sourcing.
HESNAULT assists importers and exporters the world over in pursuing their international growth.
At HESNAULT, we guarantee high-quality service at controlled costs to exporters/importers, securing you the best solution for transporting your goods.
We have the solution to your transit needs.
Logistics and Storage
HESNAULT operates storage warehouses at the main logistics hubs, so we can control and guarantee related services such as packing, stuffing and short- or long-term storage. We also enjoy all the technological and logistical resources to carry out consolidation (LCL), chartering and door-to-door solutions with end-to-end visibility.
Learn more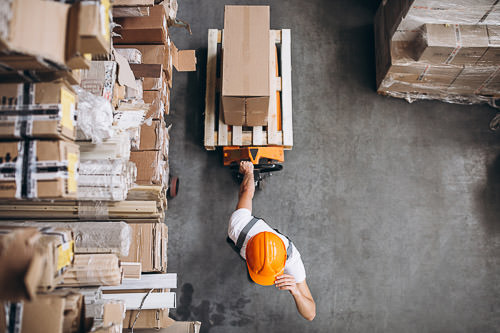 Air Freight
For urgent transport, your temperature-controlled pharmaceutical products or your high value-added goods, Air Freight is the swiftest solution. Whether importing or exporting, HESNAULT gives you access to dedicated allotments, Affreightment, Cargo and Charter solutions, as well as air freight consolidation, which helps to reduce costs by grouping together several shippers.
Learn more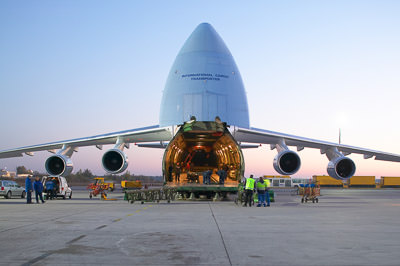 Sea Freight
For long-distance transport and general cargo, we recommend sea freight. At HESNAULT, we offer a Consolidation (LCL) service, and we also handle your Dry/Reefer full container (FCL) needs, whatever the destination.
Learn more
Customs Broker
As an AEO-certified customs broker, we're authorised to provide our advice and assistance for all your administrative, document and customs procedures.
Learn more
Specialising in B2B transport management, we have THE made-to-measure international transport and logistics solution for your goods.
60 years of expertise in transport, transit and international logistics
HESNAULT has developed Supply Chain expertise recognised by the leading names in mass retailing, industry and distribution.
Supply chain management is a key challenge. From purchasing to procurement, production to storage and all the way to distribution, each stage along your supply chain is crucial and therefore requires optimisation, management and rigour.
At HESNAULT, we place our experience and our full range of expertise at your service to assist you with your logistical needs.
To this end, we dedicate qualified teams to help you solve the challenge of establishing an efficient and well-controlled supply chain.
Take our logistics expertise and turn it into a competitive advantage to control your costs and productivity, streamline your inventory and improve your flexibility.
Optimising goods flow and transport management
As a freight forwarder, HESNAULT provides you the following guarantees: 
merchandise security
fast shipping
steady procurement
dedicated teams of experts for your projects
our reliable supply chain
the best lead and transit times
competitive transport rates
We're committed to providing you with the ideal SOLUTION for:
the type of goods you want to ship
the quantity
the transit time expected
the budget
the departure and destination locations
All destinations – import and export
HESNAULT offers worldwide coverage with a long-established and recognised expertise serving the Pacific zone, the Indian Ocean and Africa, for imports and exports alike.
Drawing on a vast network of international agents and brokers together with HESNAULT agencies at the world's main logistics centres, HESNAULT can offer you departure and arrival solutions for anywhere on the planet.
Even though in the past our expertise had primarily been recognised in the Pacific zone, Indian Ocean and Africa, today, our clients work with us the world over, for both imports and exports.
HESNAULT, 60 years of expertise
A family-run group founded in 1962, HESNAULT is now one of the leading names in logistics and international freight.
employees throughout the world
of our clients have worked with us for 30 years
clients do business with us each year
At HESNAULT, every client is unique
Boasting nearly 300 employees and backed by our international presence, HESNAULT meets the growing demands of our clients by positioning ourselves as a key partner in international trade.
Managing global flows from end to end and relying on a network of global agents, HESNAULT is able to offer worldwide coverage, with freight forwarding expertise recognised across the Pacific, Indian Ocean and Africa, for Imports and Exports alike.