Logistics and storage expert
From the outset, HESNAULT has worked tirelessly to develop increasingly efficient import-export logistics solutions adapted to the specific needs of our clients' goods.
Reliable and secure international logistics services along every link of the Supply Chain.
From receipt to storage and picking, stuffing/stripping, consolidation and optimisation of space, HESNAULT boasts efficient and well-proven logistical resources, ensuring optimal handling of your merchandise.
Our warehouses based at the world's largest international transit hubs are equipped with high-performance handling solutions and security systems.
Our logistics hubs at the main international ports and airports are equipped with high-performance handling, monitoring, security and Tracking solutions to guarantee a secure and reliable supply chain.
Our qualified logistics teams are trained on applicable standards for receiving, storing and stuffing all manner of goods – dry, fresh or negative cold.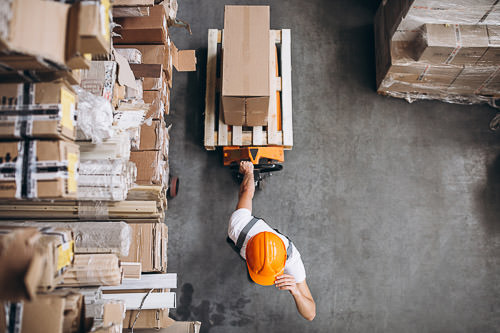 Our warehouse logistics enable us to store any type of goods, including those of a special nature:
Food products and perishables
Pharmaceutical products
Hazardous, odorous or chemical products
Wood, paper or cardboard products and similar goods
Flammable liquid products
Polymer products
Tyre products
Out-of-gauge and rolling products
Our ICPE 1510 and 1530 certified warehouses are also authorised for bonded storage.
We can regulate temperature setpoints according to products' specific needs:
Room temperature
Positive cold: 0/+4°C
Positive cold: +2/+8°C
Temperature-controlled
Our sites in LE HAVRE, SANDOUVILLE and ROISSY manage more than 10,000 tonnes of Air Freight and 37,700 TEU of Sea Freight each year.
Controlled processes: receiving/stuffing/stripping
Nos contrôles qualité ainsi que nos process spécifiques HESNAULT permettent une parfaite maîtrise de la chaîne logistique, de la prise en charge de vos marchandises à leur livraison. Ainsi, toutes les réceptions font l'objet de contrôles documentaires strictes et de vérifications physiques des colisages.
Accordingly, all incoming goods undergo strict documentary checks and packages are physically checked.
Recordings of lorry unloading and container stuffing are monitored by our video capture systems.
We optimise Tracking of goods, from receipt to dispatch, using our high-performance EDI system. You can check the status, your stock condition and the location of your products at any time through our dedicated interface.
The focus is on information transparency and digitisation.
At HESNAULT, security and speed are front and centre in our minds when shipping your goods.
Time-honoured consolidation and containerisation expertise
Logistics is an integral part of the transit process, especially since containerisation, consolidation and order preparation represent HESNAULT's longstanding expertise.
HESNAULT brings all our prowess to bear to help you:
Organise the transport of goods from your warehouses to our logistics hubs
Receive goods or full containers (FCL)
Group and pack the products (picking) following strictly established specifications, including the item number, quantity and packaging
Consolidate your shipments into containers (LCL) with other goods bound for the same destination, significantly reducing costs
Store and manage your outsourced inventory
Ship stock (or freight): booking transport with hauliers, transporting stock to ports and airports, clearing customs and preparing export documents
Arrange destination delivery: retrieve the goods when they arrive at their destination, strip the containers or deconsolidate pallets, deliver the goods on site, manage any damage
Every step of the way, HESNAULT guarantees control of all operations related to transporting and handling your goods.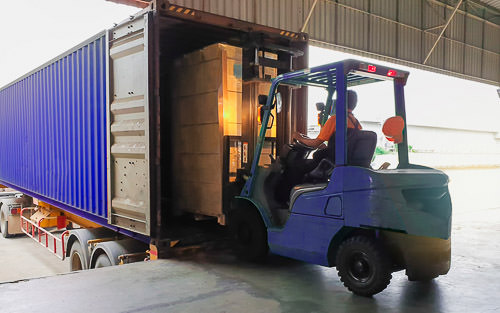 Sea Freight Consolidation
Transporting goods by sea is a cost-effective and efficient long-distance method of transporting goods. Containers used in sea transport provide a further guarantee regarding the safety of the transported goods. Perfect for small volumes, consolidation in ocean shipping containers (LCL) is THE SOLUTION for grouping together several shippers with the same destination. A practical, affordable and secure solution.
Air Freight Consolidation
Air transport is a more expensive option, but it comes with the advantage of being extremely fast over long distances. Aeroplanes used for transport have high payload capacities, and Charter or Cargo solutions are also available. For urgent, cold and/or high value-added products, air freight consolidation is ideal for fast, time-controlled shipments.
Whether applying barcode labels, stickers or security labels, HESNAULT offers a service that is 100% tailored to your needs when it comes to labelling your products.
From printing barcode or RFID labels to applying them to your packages, let us take care of this step so that you can maximise your productivity.